Acetic Acid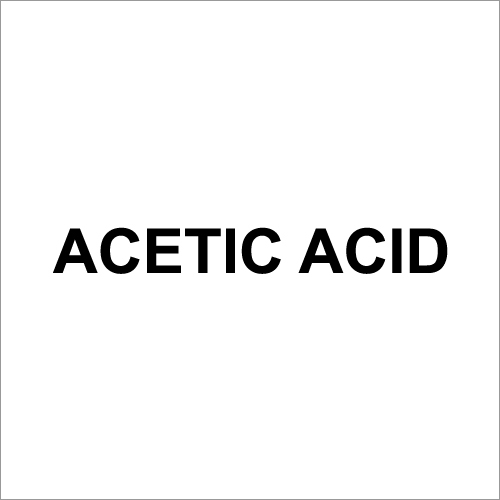 Acetic Acid
Product Description
Owing to our expertise in this domain, we offer Acetic Acid which is made by using quality tested required components with the help of advanced technology. This item is mainly utilized in the food and pharmaceutical products for manufacturing many products. All our offered items are properly checked on the various quality parameters before dispatching them from our premises. The delivery of this Acetic Acid is done by us at common market price rate.
Acetic Acid commonly known as SIRCA in hindi n Vinegar for lay man language is a core raw material in manufacturing of many products related to Food and Pharmaceutical products.
At Gayatri Dyes and Chemicals we are the Bulk stockist of the acetic acid and provide the best quality at the most competitive prices .
Quality is 99.9 Glacial grade and very fine Water White liquid product.
Acetic acid is produced naturally when excreted by certain bacteria such as Acetobacter genus and Clostridium acetobutylicum. These bacteria are found in foodstuffs, water, and soil. Acetic acid is also produced naturally when fruits and other foods spoil.
Industrially, acetic acid is produced both synthetically and by bacterial fermentation. Approximately 75% of acetic acid used in the chemical industry is made by the carbonylation of methanol. The biologic method accounts for only 10% of world production, but is important for the manufacture of vinegar because many food purity laws require vinegar used in food to be of biological origin.
Most acetic acid is made by methanol carbonylation, where methanol and carbon monoxide react to produce acetic acid.
Important and Popular Uses of Acetic Acid
There are many uses of acetic acid. So, in addition to being treated just as a food preservative (vinegar), the acid is used in many areas and instances. Some top and important uses include:
Industrial Use
Medicinal Uses
Household
Food Industry
We will be discussing some of it below:
Acetic acid is used in many industrial processes for the production of substrates and it is often used as a chemical reagent for the production of a number of chemical compounds like acetic anhydride, ester, vinyl acetate monomer, vinegar, and many other polymeric materials. It is also used to purify organic compounds as it can be used as a solvent for recrystallization.
Contact Us
Office No. 2339, Tilak Bazar, Delhi, Delhi, 110006, India
Phone :+918035939106