Calcium Hydroxide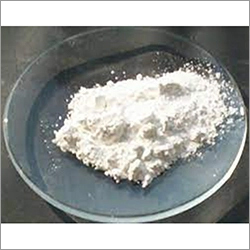 Calcium Hydroxide
Product Description
We are supplying a comprehensive range of Calcium Hydroxide to our clients. It is an odourless white powder which is used in the industrial settings. It finds the application in construction, food processing, cosmetic and paper production. It is known by another name which is called as a pickling lime that is used during the pickling process to give pickels. Calcium Hydroxide is also applicable in food ingredient, pharmaceutical aid, dental products, toothpaste raw material and cosmetic raw material.
Calcium hydroxide is an odorless white powder. Its used in industrial settings, such as sewage treatment, paper production, construction, and food processing. It also has medical and dental uses.
It is used in cosmetics and detergent , cleaning industry as well.
Calcium hydroxide has several forms and names, including:
calcium dihydroxide
calcium hydrate
calcium(II) hydroxide
food-grade lime
hydrated lime
Lime
pickling lime
slack lime
slaked lime
Pickling and calcium hydroxide
Pickling lime is sometimes used during the pickling process to give pickels an extra crunch. Its a form of food-grade calcium hydroxide. Traditional canning recipes usually suggest soaking freshly sliced cucumbers or other vegetables in pickling lime for 10 to 24 hours before canning them. During this step, the calcium in pickling lime binds to pectin, making it firmer.
Today, many recipes recommend avoiding pickling lime. This is because pickling lime has been linked .
A number of recipes offer alternatives to keep your pickles crunchy. These include soaking vegetables in ice water for four to five hours before pickling or using pickling salt.
Pharmaceutical Aid & Ingredient
Food Aid & Food Ingredient
Cosmetic Raw Material
Raw Material for Tooth Paste, Oral Care & Dental Products
Ayurvedic and Herbal Products
Contact Us
Office No. 2339, Tilak Bazar, Delhi, Delhi, 110006, India
Phone :+918035939106