Guar Gum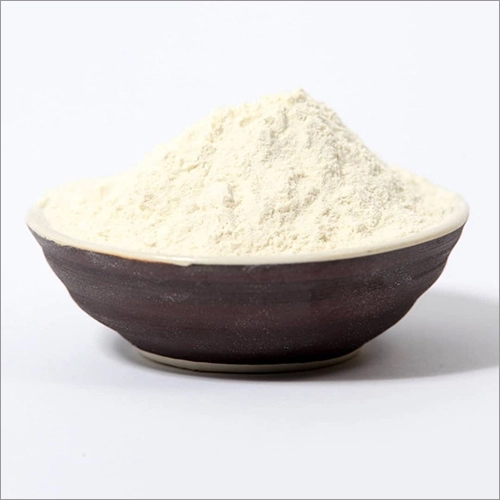 Guar Gum
Product Description
Our company is focused on manufacturing and supplying various kinds of items. Here we are providing Guar Gum to our client is superb in quality and highly effective in nature. This item is formulated by using high quality required components with the help of innovative technology. It finds its application in moderate rainfall at regular intervals due to its hardy and drought resistant crop. The supply of this Guar Gum is done by us at common market price rate.
Guar Gum is derived from the ground endosperm of Cyamopsis Tetragonolobus, a plant of the Leguminosae family. The plant grows to about 1-2 metres high with vertical stalks. The seed pods, about 15 cm long, grow on these stalks and hold 6-9 seeds which are about 2-3 mm in diameter. Roughly, 14-16% of the seed is the hull, 38-45% is the endosperm and 40-46% germ.
The crop is sown after the first rains in June/July and is harvested after 3-4 months. It is a hardy, drought resistant crop that requires moderate rainfall at regular intervals.
Guar Gum is offered in both food and industrial grade
Packing :- 50 kg Bag
The Guar Seed is broken to get 2 halves referred to as Guar splits. Dehusking of the splits is achieved through heating, grinding, polishing and sieving. The endosperm is separated from the germ through sieving and is then hydrated, pulverised and dried to make a powder according to physical, chemical and microbiological specifications.
Guar Gum is a polysaccharide with a straight chain of D-mannopyranose units joined by B (1-4) linkages with a side branching unit of a single D-galactopyronase joined to every other mannose unit by L (1-6) linkages. It is a white to yellowish-white powder, practically odourless and has a bland taste.
It will disperse and swell almost completely in hot or cold water and is insoluble in organic solvents. The viscosity depends on temperature, time, pH, agitation rate and particle size of the powder.
Ice-Creams/Sorbet/Popsicles:
It is useful to stabilize ice creams especially in short time, high temperature processes preventing any variation in viscosity. It gives a dry feel and slows melt down in ice creams, sorbets and popsicles.
Adding it to the dough increases yield, gives better/softer texture, improves handling and increases shelf life.
Its ability to act as a thickener proves useful as a process aid during pet food production.
In meat products, it acts as a lubricant and also prevents loss of weight during storage by binding moisture.
It is used as a wet end additive in the papermaking process. It improves sheet formation and physical properties.
It aids in the ore concentration process by depressing gangue material during froth flotation. As a settling agent it improves the settling rate of suspended solids in slimes. It lumps together small particles in slimes resulting in better filtration.
It thickens creams and lotions.
It is added to explosive mixes as its ability to swell and seal out water helps retains the properties of the mix even in wet conditions.
It acts as a stabilizer and is used to control water flow and the flow of drilling mud
Contact Us
Office No. 2339, Tilak Bazar, Delhi, Delhi, 110006, India
Phone :+918035939106