Kaolin Powder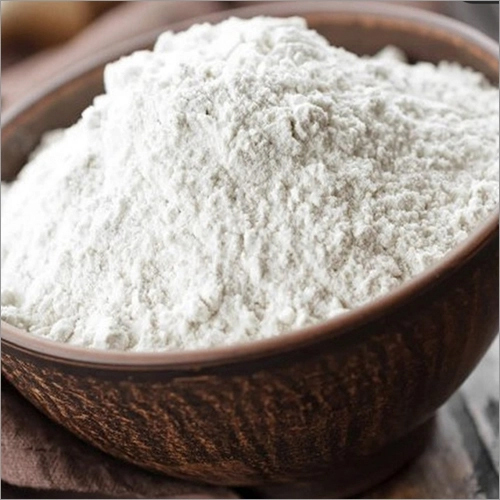 Kaolin Powder
Product Description
Our firm is instrumental in providing a wide stock of Kaolin Powder. It is known for its binding property. It is made with a colour cosmetics formulation. This powder is plays a vital role in setting up of the product. It is processed with a finest quality of kaolin so that customer can get the best and effective results. Kaolin Powder is used for everything from pottery to coating sheets of paper. It is made up of the mineral kaolinite which basically gives the clay a fairly neutral Ph.
Kaolin clay has the binding property as well , and in may of the colour cosmetics formulation , kaolin powder plays a vital role in setting up of the product.
Gayatri Dyes And Chemicals deals in the best quality and finest quality kaolin so that customer can get the best of the results .
All clays were formed long ago through the gradual weathering of rocks. Each type contains different minerals, and it's these minerals that give clays their unique characteristics and benefits.
Kaolin is a white, soft, fine clay that takes its name from the Kao-ling hill in China where it was first mined (hence its other moniker: China clay). Historically, it's been used for everything from pottery to coating sheets of paper. Today, you can find it all over the world and, in fact, it's one of the state of Georgia's largest natural resources.
Kaolin is primarily made up of the mineral kaolinite, which gives the clay a fairly neutral pH. Don't be alarmed if you see clay that goes beyond its typical off-white shade: Other minerals added to the mix during the natural weathering process can tinge it red, yellow, blue or brown.
How Kaolin Clay Benefits Your Skin
In cosmetics, kaolin clay usually starts as a powder. That powder combines with oils or other liquid ingredients to create a paste that's perfect for use as either a cleanser or a mask. Its neutral pH, easy absorption and soft, gentle texture makes kaolin clay a suitable option for most skin types, including dry ones.
Here are some of its top uses in skincare:
Deep cleanses: Because of its unique molecular structure, kaolin has the ability to absorb deep-seated impurities like dirt, grime and pollution. It gives skin a deep cleanse — however, unlike some other clays, it doesn't dry out the skin, making it incredibly useful for those with a dry complexion.
Gently exfoliates: Kaolin clay's texture is slightly abrasive yet extremely gentle. This makes it an excellent exfoliant that sloughs away dead cells without causing redness or irritation.
Refines pores: Its powers of deep cleansing and exfoliating make kaolin clay a great option for minimizing the look of pores.
Absorbs excess oil: Kaolin's absorbent properties help it soak up excess shine without completely stripping your skin of natural oils. This leaves skin looking balanced, glowing and nourished.
Soothes irritation: Whether you're dealing with a bug bite or an uncomfortable rash, kaolin's healing properties can bring immediate (if temporary) relief to inflamed or irritated skin. It also soothes inflamed pimples, so your skin can heal without redness and itching.
Contact Us
Office No. 2339, Tilak Bazar, Delhi, Delhi, 110006, India
Phone :+918035939106