Niacinamide Vitamin B3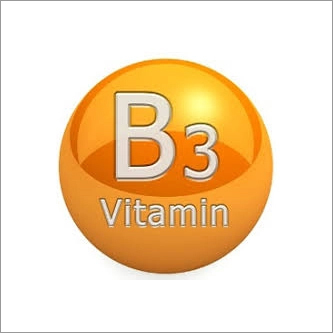 Niacinamide Vitamin B3
Product Description
Due to our proficiency of this domain, we are providing a supreme range of Niacinamide Vitamin B3. It is a water-soluble B vitamin found naturally added to foods as a great supplement. Therefore, provided nutrient is used to prevent vitamin B3 deficiency and related conditions such as pellagra. Niacinamide Vitamin B3 is also work effectively to reduce the problem of acne. Oral cancer and joint pain. It is a stable vitamin which also treat hyperpigmentation, promotes skin elasticity and decrease the redness issue.
Niacin, or vitamin B3 or Niacinamide is a water-soluble B vitamin found naturally in some foods, added to foods, and sold as a supplement.
It is widely use in cosmtics as the best AHA and BHA , NIACINAMIDE is the best source of many nourishments.
The two most common forms of niacin in food and supplements are nicotinic acid and nicotinamide. The body can also convert tryptophan—an amino acid—to nicotinamide. Niacin is water-soluble so that excess amounts the body does not need are excreted in the urine. Niacin works in the body as a coenzyme, with more than 400 enzymes dependent on it for various reactions. Niacin helps to convert nutrients into energy, create cholesterol and fats, create and repair DNA, and exert antioxidant effects.
Contact Us
Office No. 2339, Tilak Bazar, Delhi, Delhi, 110006, India
Phone :+918035939106