Poly Propylene Glycol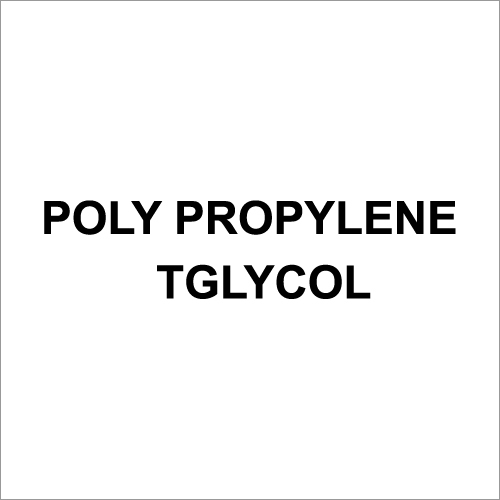 Poly Propylene Glycol
Product Description
Poly Propylene Glycol
With difficult work and genuineness of our experts, we are giving top-quality Poly Propylene Glycol that is produced by using best quality required components with the help of modern methodologies. This item is utilized as a food additive in the food industries. It is demanded in the market because of its highly productive, great quality and effective nature. The provided Poly Propylene Glycol is conveyed by us at common market price rate inside the specified timeframe.
Poly Propylene Glycol is a colorless, odorless, slightly syrupy liquid that is a bit thicker than water.It is more sticky and very much soft . It has practically used in the Specific industry can be used as a anti-freeze in Cold Storage Plants and is highly productive in nature.
Additionally, it can dissolve some substances better than water and is also good at retaining moisture. This makes it very useful as a food additive, so it can be found in a wide variety of processed foods and drink
USES :-
Anti-caking agent: It helps prevent food components from sticking to one another and forming clumps, such as in dried soups or grated cheese.
Antioxidant: It extends the shelf life of foods by protecting them against deterioration caused by oxygen.
Carrier: It dissolves other food additives or nutrients to be used in processing, such as colors, flavors or antioxidants.
Dough strengthener: It modifies the starches and gluten in dough to make it more stable.
Emulsifier: It prevents food ingredients from separating, such as oil and vinegar in salad dressing.
Moisture preserver: It helps foods maintain a stable level of moisture and stops them from drying out. Examples include marshmallows.