Propylene Glycol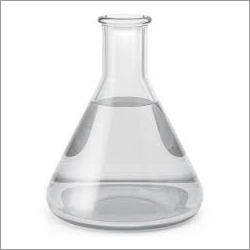 Propylene Glycol
Product Description
Remembering ever-advancing prerequisites of our regarded customers, we are offering Propylene glycol to our shopper that contains anti-caking agent and antioxidant properties for utilized in the various industries. This item is best choice to use as emulsifier for preventing food ingredients from separating oil and vinegar in salad dressing. It is appreciated in the market because of its great quality. Our offered Propylene glycol is supplied by us at a reasonable price rate within the promised time frame.
We are committed in providing a vast variety of Propylene Glycol. It is manufactured with a premium quality of compound. It is used to absorb extra water and maintain moisture in medicines. It is considered as a great solvent which is normally suitable for food colours and flavours both. Propylene Glycol aids to create artificial smoke in fire-fighting training. It increases moisture retention in skin. It is a compound which is effective against all microorganisms. It is made in the preparation for a colonoscopy.
Propylene glycol is a synthetic food additive that belongs to the same chemical group as alcohol.
It is a colorless, odorless, slightly syrupy liquid that is a bit thicker than water.
Additionally, it can dissolve some substances better than water and is also good at retaining moisture. This makes it very useful as a food additive, so it can be found in a wide variety of processed foods and drink
Other names it is known by include:- 1,2-propanediol
USES :-
Anti-caking agent: It helps prevent food components from sticking to one another and forming clumps, such as in dried soups or grated cheese.
Antioxidant: It extends the shelf life of foods by protecting them against deterioration caused by oxygen.
Carrier: It dissolves other food additives or nutrients to be used in processing, such as colors, flavors or antioxidants.
Dough strengthener: It modifies the starches and gluten in dough to make it more stable.
Emulsifier: It prevents food ingredients from separating, such as oil and vinegar in salad dressing.
Moisture preserver: It helps foods maintain a stable level of moisture and stops them from drying out. Examples include marshmallows, coconut flakes and nuts.
Processing aid: It is used to enhance the appeal or the use of a food, for example, to make a liquid clearer.
Stabilizer and thickener: It can be used to hold food components together or thicken them during and after processing.
Texturizer: It can change the appearance or mouthfeel of a food.
Contact Us
Office No. 2339, Tilak Bazar, Delhi, Delhi, 110006, India
Phone :+918035939106