Silica Powder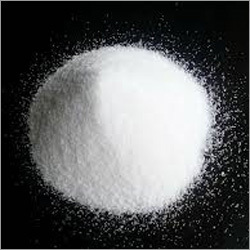 Silica Powder
Product Description
We are presenting an exclusive range of Silica Powder. It is a common additive in food production. This powder is primarily as a flow or anti-caking agent in powdered foods. This is formed with active compounds and advance tools. It is easily formed into pharmaceutical tablets. Silica Powder can adsorb water in hygroscopic applications. It is a powder which is normally utilized in grinding, polishing glass, silicon carbide, ferrosilicon and much more. It aids as a desiccant to remove a moisture and relieve certain skin conditions.
SILICA POWDER is a hydrophilic fumed silica with a specific surface area of 200 m2/g.
Applications comprises of Cosmetics , Paints and coatings Unsaturated polyester resins, laminating resins and gel coats HTV- and RTV-2K-silicone rubber Adhesives and sealants Printing inks Cable compounds and cable gels Plant protection Properties Rheology and thixotropy control of liquid systems, binders, polymers, etc.
Used as anti-settling, thickening and anti-sagging agent Reinforcement of HTV- and RTV-2K silicone rubber Improvement of free flow and anticaking characteristics of powders
It is extremely light weight powder and super effects.
Contact Us
Office No. 2339, Tilak Bazar, Delhi, Delhi, 110006, India
Phone :+918035939106