Taurate Emulsion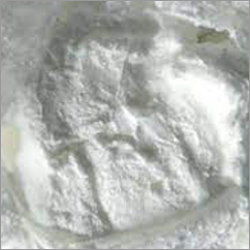 Taurate Emulsion
Product Description
Being a client centric organization, we are supplying a huge assortment of Taurate Emulsion. It is manufacture din a large infrastructure unit which is managed by deft professionals. This compound is used when there is less viscous in creams, lotions and Cetyl Alcohol. It enhances the process of thickening. Taurate Emulsion is used as a thickener. It is highly effective and flow elegantly. It is counted as a multifunctional ingredient offering delightful consistency which is easy to spread without any worry.

Taurate is free flow liquid used when some of the products like creams , lotions , particularly in which Steric acid , Cetyl Alcohol , Ceto Cetyl Alcohol is used and product is little less viscous .

So to enhance the process of thickening Taurate Emulsion is used as a thickner .

The dosage of the product is very less so it is very effective and widely used product.

Creams, lotions and masks must be pleasant and flow elegantly.At once, they have to incorporate new specific active ingredients to differentiate skin types

Consumers are looking for new experiences and effects similar to those achieved in a salon or makeup artist studio, or the illusion of such.

The use of novel technologies and materials multiply tools and experiences of the beauty industry.

Taurate Emulsion is a multifunctional ingredient offering delightful consistency, light and easy to spread.

Pre-neutralized and effective over a wide pH range, formulators life easier and revolution the traditional formulation habits when creating new emulsions.Contrary to what happens generally, it is the polymer that adapts itself to the manufacturing procedures and not vice versa: it is cold processable and could be added at any formulation step, swelling and granting stability when poured as the first ingredient after water as well as the last one before the perfume.


Contact Us
Office No. 2339, Tilak Bazar, Delhi, Delhi, 110006, India
Phone :+918035939106