Versagel Chemical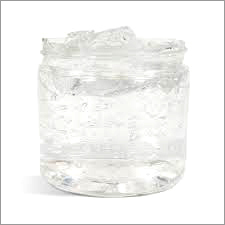 Versagel Chemical
Product Description
Commonly used as LIP GLOSS BASE and is a mineral oil Gel formula having a very Viscous Clear gel formulation.
Versagel technology is used in thousands of cosmetic, pharmaceutical and personal care products around the world. Our innovative patented system for thickening and gelling hydrocarbon materials
Offers an infinite number of customized rheological properties.
Clear, colorless (does not discolor with age), hydrophobic, thermally reversible and without syneresis.
Creates a film barrier for added moisturization, delivers superior stabilization and suspension properties.
Available in multiple viscosity ranges and compatible with many common ingredients.
Easier and safer than gels made using metal stearates or fumed silica.
Provides enhanced fragrance retention and waterproofing properties.
It has viscosity of 16000 CPS.
Contact Us
Office No. 2339, Tilak Bazar, Delhi, Delhi, 110006, India
Phone :+918035939106